❝Mayor Bloomberg❞
JONQUILLE
❖ MESSAGES

:
2392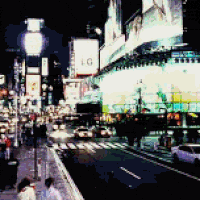 Jeu 25 Aoû - 23:03

---




Les Awards de BOH

Oyé oyééééééééééé

 "Comment ça va ?" "La banane." "Tu es en forme ?" "Oui j'ai la pêche !" "Tu fais quoi de beau ?" "Je fais à manger." "Tu as vu que j'ai répondu à notre rp ?" "J'ai faim "
Ok on exagère peut-être un peu mais ce membre parle de bouffe non stop. J'ai sous la main quelqu'un que vous pouvez accuser d'être le responsable de vos échappées gastronomiques devant le pc : je vous présente... Clancy !  



 

by SerialWords.
❝Invité❞
Invité

Jeu 25 Aoû - 23:13

---

Putain ça me donne faim en plus, encore la faute à Clancy
❝Lyla Gambino❞
ADMINE ET PUNITRICE
❖ MESSAGES

:
9173
❖ AVATAR

:
Megan Fox

Jeu 25 Aoû - 23:16

---

c'est TOUJOURS la faute de Clancy xd

_________________

Born to lose ✽ Live to win

I'd rather have bad times with you, than good times with someone else
I'd rather be beside you in a storm, than safe and warm by myself
I'd rather have hard times together, than to have it easy apart
I'd rather have the one who holds my heart


❝Invité❞
Invité

Jeu 25 Aoû - 23:17

---

Parole censée *applaudit Lyla*
❝Gabriele Gambino❞
ADMIN MI JALOUX MI POU
❖ MESSAGES

:
570
❖ AVATAR

:
Mariano Di Vaio

Sam 27 Aoû - 11:16

---

Tu cuisines aussi ?
Parce que, dans ce cas, j'accepte une invitation avec plaisir.

Félicitations àtoi, jeune homme, tu as raflé toutes les mises à ces awards.

_________________

La malavita

Mio caro amico, disse, qui sono nato, in questa strada ora lascio il mio cuore. Ma come fai a non capire, è una fortuna per voi che restate. Passano gli anni ma otto son lunghi, però quel ragazzo ne ha fatta di strada, ma non si scorda la sua casa.

   
❝Matthew Odair❞
MUGUET
❖ MESSAGES

:
4830
❖ AVATAR

:
Jack Falahee

Sam 27 Aoû - 13:46

---

Manngger c'est la vie, alors tu as bien raison de tout le temps en parler

Bravooo *___*

_________________




Down goes another one



❝Florence Fleury-Arnaud❞
MUGUET
❖ MESSAGES

:
4158
❖ AVATAR

:
Alison Brie

Lun 29 Aoû - 14:34

---

C'est bien d'avoir la banane toujours en forme, mais je dis rien de plus

_________________





« J'avais réussie à m'adapter à ma petite vie avec Eleonore, mais d'autres choses me sont encore tombées dessus. J'ai des besoins, comme tout le monde, alors j'ai couché avec un homme mais il a filmé nos ébats artistiques. Je dois donc faire face à un scandale à la sextape, et pour le moment ça tourne mal pour moi. Mais je n'ai pas dis mon dernier mot. On ne rabaisse pas FIFA de la sorte, croyez moi. Si vous pensez vous débarrassez de moi, vous allez avoir les boules, je peux vous le dire. Oui, oui, vous avez bien lu. »

Récompenses des Awards 2016: