❝Lyla Gambino❞
ADMINE ET PUNITRICE
❖ MESSAGES

:
9173
❖ AVATAR

:
Megan Fox

Jeu 2 Mar - 12:59

---

Parce que je le mérite bien

_________________

Born to lose ✽ Live to win

I'd rather have bad times with you, than good times with someone else
I'd rather be beside you in a storm, than safe and warm by myself
I'd rather have hard times together, than to have it easy apart
I'd rather have the one who holds my heart


❝Mayor Bloomberg❞
JONQUILLE
❖ MESSAGES

:
2392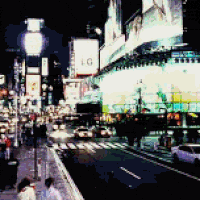 Ven 3 Mar - 23:56

---

 


FELICITATIONS

vous avez gagné…

"Bonjour Soldat,

Ok vous avez renversé une bouteille d'huile d'olives dans le rayon. Mais, vous avez remboursé. Il n'y a pas eu mort d'homme non plus. Alors, pourquoi vous recevez cette citation à comparaître devant les flics pour coups et blessures volontaires sur une personne que vous ne connaissez ni d'Eve ni d'Adam. Et, pourquoi prétend-elle que vous l'avez agressé avec cette bouteille ? Tout ça pour gagner 100 000 $ de dommages et intérêts… C'est bien pour ça qu'elle vous fait un procès, non ?



L'avocat de la famille Gambino n'est pas en vacances, j'espère. Si ? "

❝Gabriele Gambino❞
ADMIN MI JALOUX MI POU
❖ MESSAGES

:
570
❖ AVATAR

:
Mariano Di Vaio

Sam 4 Mar - 11:21

---

Tu ne sais pas ramasser derrière toi ?
Tu m'as habitué à mieux !

_________________

La malavita

Mio caro amico, disse, qui sono nato, in questa strada ora lascio il mio cuore. Ma come fai a non capire, è una fortuna per voi che restate. Passano gli anni ma otto son lunghi, però quel ragazzo ne ha fatta di strada, ma non si scorda la sua casa.

   
❝Jebediah Halloran❞
ADMIN GROS NOUNOURS
❖ MESSAGES

:
1561

Sam 4 Mar - 11:28

---

_________________

Dark Times


Waking up, half past five
Blood on pillow, one bruised eye
Drunk too much, you know what I'm like
But you should've seen the other guy