❝Lyla Gambino❞
ADMINE ET PUNITRICE
❖ MESSAGES

:
9173
❖ AVATAR

:
Megan Fox

Mer 27 Juil - 13:07

---

_________________

Born to lose ✽ Live to win

I'd rather have bad times with you, than good times with someone else
I'd rather be beside you in a storm, than safe and warm by myself
I'd rather have hard times together, than to have it easy apart
I'd rather have the one who holds my heart


❝Mayor Bloomberg❞
JONQUILLE
❖ MESSAGES

:
2392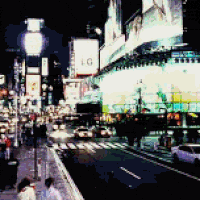 Mer 27 Juil - 17:58

---




Bienvenue à New York

Tu es désormais des nôtres!



Pauvre Livy Je l'ajoute aux lawless par contre, comme elle se prostitue, ça fait plus sens


Tu es désormais validé(e) et tu peux poster et voguer à ta guise sur le forum. Voici une liste de tous les topics qui peuvent t'être utiles pour que tu commences à jouer. Avant toute chose, tu dois recenser ton avatar par là

Pour essayer de trouver les liens qu'il te manque et rp au plus vite, tu as des coins appropriés où il te faudra créer tes propres topics où répertorier tes liens.

Tu meurs d'envie de rp mais tu n'as toujours pas trouvé quelqu'un pour un topic, n'hésite pas à passer par là pour demander si quelqu'un est disponible et motivé ou par ici, si tu souhaites proposer une situation de jeu ou en choisir une parmi celle déjà proposée par les membres.

Mais comme tu viens d'arriver, il te faut avant tout un logement et faire répertorier ton métier afin de ne pas te faire chiper ta place si celles-ci sont limitées. Si tu es flic, secouriste, pompier ou même brigand, tu devrais passer dans ce topic

Pour le reste, il y a le flood, les jeux et toutes ces zones de détente pour partager avec les autres et vous sentir comme chez vous!


N'OUBLIE PAS QUE TU AS UNE SEMAINE, A PARTIR DE TA VALIDATION, POUR LANCER TON PREMIER RP

Bienvenue parmi nous, encore une fois

by SerialWords.
❝Invité❞
Invité

Mer 27 Juil - 18:10

---

Pas de souci pour le groupe ^^
Merci pour la validation *-*